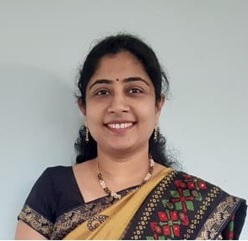 Dr. Mansi Subhedar
MES's, Pillai HOC College of Engineering and Technology,
Rasayani, Tal. Khalapur Dist Raigad, Maharashtra India.
Dr. Mansi Subhedar has completed BE (ETC), ME (Electronics Engineering), and Ph.D. in Electronics Engineering. She has more than 17 years of teaching experience. She is currently working as IQAC Coordinator and Head, at the Department of Electronics and Computer Science Engineering at Pillai HOC College of Engineering and Technology, Rasayani, Maharashtra. She has published more than 42 papers in peer-reviewed International journals and conferences. She has received more than 857 citations for her research work to date with the i10 index being 12 and the h index being 11. She is also a reviewer for international journals (IEEE, Elsevier, Springer, Taylor, etc) and conferences of repute. She was a reviewer and technical committee member of 10 reputed conferences under IEEE, Springer, etc. She has received a research grant for four research projects from the University of Mumbai. She has also filed 4 patents and is a life member of ISTE, IETE, IE, and CSI. Her research interests include Cyber Security, next-generation networks, artificial intelligence, and signal processing. She has served as Hon. Secretary, IETE Navi Mumbai Centre from 2016 to 2020 and is currently EC member, IETE Navi Mumbai Centre.
Books Of Dr. Mansi Subhedar