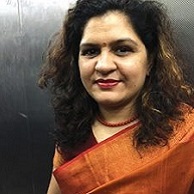 CS (Dr.) Monika Goel is Professor and Dean, Faculty of Commerce and Business Studies at Manav Rachna International Institute of Research and Studies, Faridabad. She also heads the New Gen Innovation and Entrepreneurship Development Center at Manav Rachna. She is a doctorate in finance and a fellow member of the Institute of Company Secretaries of India. She specializes in direct and indirect taxation and her areas of expertise span over center and state levies which include Income Tax, Central Excise, Service Tax, Customs, VAT and now GST. She has been involved in designing and implementation of tax efficient and tax compliant structures and transition of hundreds of large, medium and small enterprises to GST regime. Dr. Goel has been a well-known Corporate Trainer, founder of Monika Goel's Online Classes and a subject matter expert with the three professional bodies in the areas of Finance and Taxation. She was also appointed as advisor to NIFM for undertaking Nationwide Study on Unaccounted Income and Wealth both inside and outside the country. Her articles have been published in the professional journals like Chartered Accountant, Chartered Secretary and The Analyst.
She is regularly engaged by the Department of Revenue, Government of India for conducting Training for thousands of senior tax officials as a master trainer for GST and Income Tax Training Programmes. Dr. Goel has served as a visiting professor with several institutions of high repute. She has always been recognized for her teaching, training and elocution skills and ardent research work. Dr Goel has been a meritorious student throughout her academic track record.
Dr. Goel has always endeavored to share her knowledge and experience in the most lucid manner with her students and trainees and her contribution is well recognized in the large number of appreciation letters received by her regularly.
Books Of CS Dr. Monika Goel