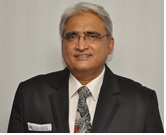 Professor (Dr.) Amit Seth presently working as Director with Faculty of Commerce & Business Studies with Manav Rachna International Institute of Research & Studies, Faridabad. Prof. Seth is known as a Turnaround Specialist. He has rich experience of more than thirty-six years in industry and academia. Prof. Seth has worked in senior positions in Corporates like J. K. Tyres, Ralson India, Metro Tyres Limited and Siyaram Poddar Group. His research areas include Turnaround Management, Entrepreneurship, and Skill Development. He has published various research papers/case studies in national & international Journals.
He is Certified Educator of Entrepreneurship by Ministry of Skill Development, Government of India. He has trained Corporate Managers and Executives through various MDPs (Management Development Programmes), and also conducted professional programmes for 2nd generation of Entrepreneurs in association with 'Faridabad Industries Association' and with Faridabad Small Scale Industries Association. He has also professed to management graduates in Auckland Institute of Studies in New Zealand.
He has successfully organised number of Entrepreneurial and Faculty Development Program duly sponsored by various Government institutions such as AICTE & DST etc. Passionate Management guru and mentor/ guide to buddy entrepreneurs, most after sought speakers in various platforms of professional chambers of commerce/industry and resource persons for innumerable Entrepreneurship Awareness/ Women Entrepreneurship Development/ Technical Entrepreneurship Programs.
Books Of Professor (Dr.) Amit Seth