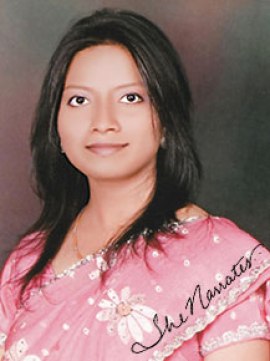 Pallavi Prakash Kumar is a young parent, an IT engineer, an author, and a blogger. She lives with her small family in Delhi, her husband Prakash and her little learner Pratham. She is a dreamer, and she enjoys weaving merry memories with Pratham & Prakash.
In her free time, she likes to walk herself into the 'lands of nowhere and everywhere', sailing seamlessly in the sea of words stitching tales. She prefers expressing herself through writings as opposed to verbalizing. She likes reading and writing poetry. She also likes to read and write on the topics of parenting, and she shares her parenting tips and tales on her website www.shenarrates.in
Her first book 'Pratham, Mum and the City' in the series is equally engaging and thought-provoking. The book is available online, do check them out.
Books Of Pallavi Prakash Kumar