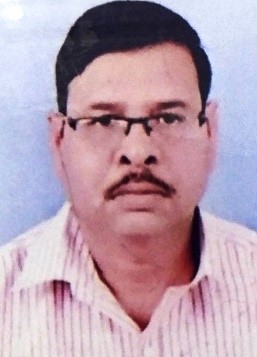 Biography in brief of Dr. Deepak Gupta
Dr. Deepak Gupta… is currently working as Assistant Professor (Plant Breeding and Genetics) at Sri Karan Narendra Agriculture University, Jobner-Jaipur. He did his Graduation, Post Graduation and Ph.D. from Rajasthan Agricultural University, Bikaner. He is actively engaged in teaching courses of Plant Breeding, Genetics,  Biology and Biotechnology. Dr. Gupta started his career in  Rajasthan Agricultural University, Bikaner in 1997 as Technical Assistant and continued on this post upto March, 2018.  During this period he was involved in various projects like AICRP on Sesame, AICRP on Rapeseed and Mustard, AICRP on Management of Salt Affected Soils & Use of Saline Water in Agriculture and National Seed Project. He has published more than 40 research papers in national and international journals, popular articles and abstracts in symposium and seminars. Presently, he is working as Plant Breeder in ANIRP Onion and Garlic, SKN College of Agriculture, Jobner—Jaipur.
Biography in brief of Dr. D.K. Garg
Dr. D.K. Garg… After completing M.Sc. (Genetics) and Ph.D. (Plant Breeding) in 1984 from G.B. Pant University of Agriculture and Technology, Pantnagar. Dr.D. K. Garg started his career at Pantnagar University itself. He joined Institute of Advanced Studies, Meerut University, Meerut in 1987 as Lecturer and remained on this post upto 1991. During these four years   he contributed in teaching, research and guiding students of  M.Sc.(Ag.) and M. Phil. In 1991, Dr. Garg joined as Associate Professor in Rajasthan Agricultural University, Bikaner.
He served Rajasthan Agricultural University, Bikaner in various capacities starting from Associate Professor to Professor and Head, Department of Plant Breeding and Genetics as well as Director, Human Resource Development.He guided several M.Sc. (Ag.), Ph.D. and Agri Business Management Students. He has more than 80 publications to his credit in National and International Journals ,popular articles, book chapters and attended conferences etc. Dr. Garg contributed in the development of mothbean, wheat, barley and isabgol varieties. He also served as Project Incharge of AICRP on Arid Legumes, AICRP on Pearlmillet, Centre for Forage Management, NATP project "Development of Physiological and Morphological Screening Methods in Breeding Programmes to Improve Drought Tolerance in mothbean" under CGP III, C.C. P.I. of NATP project "Pasture Improvement and Legume Introduction : Soil-Plant-Animal Relationship" and Additional Director Research (Seeds) to look after seed related activities of the University. At present he is serving as Professor  ,Pl. Breeding & Genetics in the Deptt. of Agriculture ,Jaipur National University ,Jaipur .
Books Of Dr. DEEPAK GUPTA / Dr. D.K. GARG