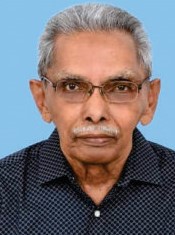 The author of this reference book D.Amalraj is a retired Professor of English, living at Coimbatore in TamilNadu. He has 45 years of teaching experience including research activities. He has been the research supervisor for both Regular and Part time students and teacher scholars. Two sets of Ten regular M.Phil students with each set having only five scholars have brought not only laurels to their Vivekananda College of Arts and Science for Women at Tiruchengode but also a pride to me as their research supervisor by securing first five university ranks including gold medals for the first time outside Salem of Periyar University.
He has written some 18 research articles on all topics of interest such as Feminism, Diaspora Literature, Dalit Literature, V.S. Naipaul and his Travelogues, and Vijay Tendulkar and his One Act plays and got all these articles their pride of placesin printed Anthologies, edited by eminent scholars like Dr. Ram Avadh Prajapati of Allahabad, Dr. Bijender Singh of Noida,Dr. Prof. S. Chellia of Madurai Kamaraj University, Prof. Dipak Giri of Lattur in West Bengal and Dr. S. Mahalakshmi in Tamil Nadu. In addition to this, he has got his five articles published in on-line journals.
He has himself brought out many literature orientedbooks such as Literary Terms –First Edition, and some Vivin Study-aid series on select Shakespearean plays such as Twelfth Night, Henry IV Part I, Julius Caesar, The Merchant of Venice, and The Tempest. His reference text Research Methodology for Literary Research is his individual and unique identity, which he has achieved for himself. He has been bringing out this text since 2008 and he has so far published five editions and all his five editions are his personal publications with author ISBN number. The sixth edition of it has been brought out with international ISBN at Delhi.