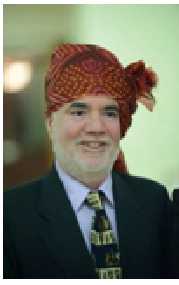 Harish Yadav is Mentalist, Magician, Motivator, Science communicator, Writer, Ex- chief ManagerDena bank.
As a Banker – Harish Yadav started his career with banking industry. After 35 years of clean service he retired as Chief Manager with Dena bank in 2014.
As a Magician—As a magician he has an experience of 20 years. He has performed in various science intellectual gatherings, conferences, seminars, school and colleges. For this he has been awarded many times.
As a Mentalist –After performing many magic shows on stage and other functions, he turned his career as a Mentalist. Since last 5 years he is performing his mind reading mentalism show named as 'Experimentalism".
As a writer – In last 20 years he has written over 1500 articles in various leading newspapers and magazines of India. He is a science communicator, freelance writer and most of his articles are on popular science. He is author of 46 books which cover various subjects of popular science and personality development.
Awards—    He is a "World Record India" and "Genius world Record holder".  He is an official participant to Guinness world record. Besides these, he has been awarded many times for his various shows in different cities