How to Publish your book under DIY platform
How to Confirm your Email ID
1. open your email id and confirm
2. check in spam as well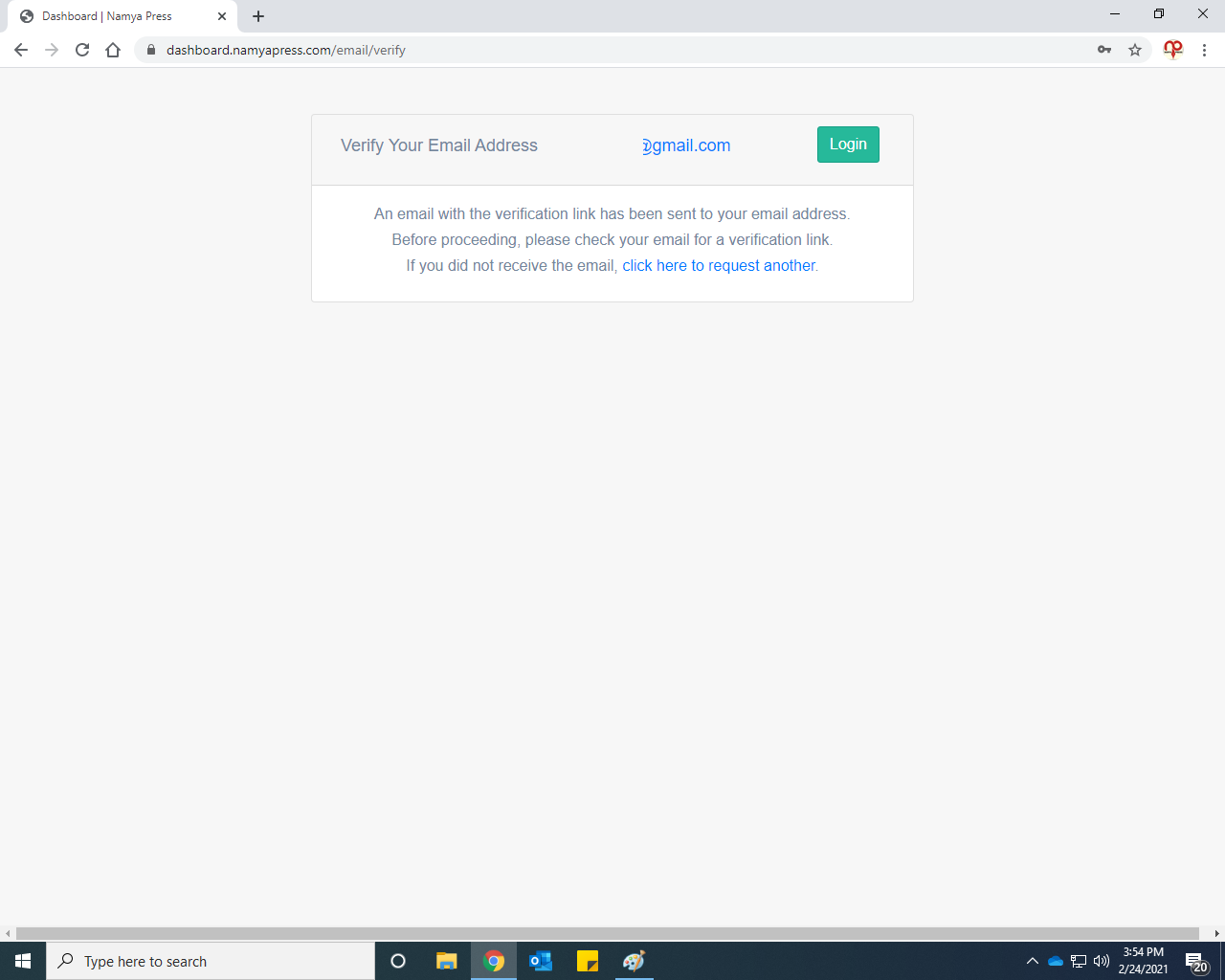 After verification of email id login again in dashboard
1. Open Namya Press Dashboard 
2. Login through email id and password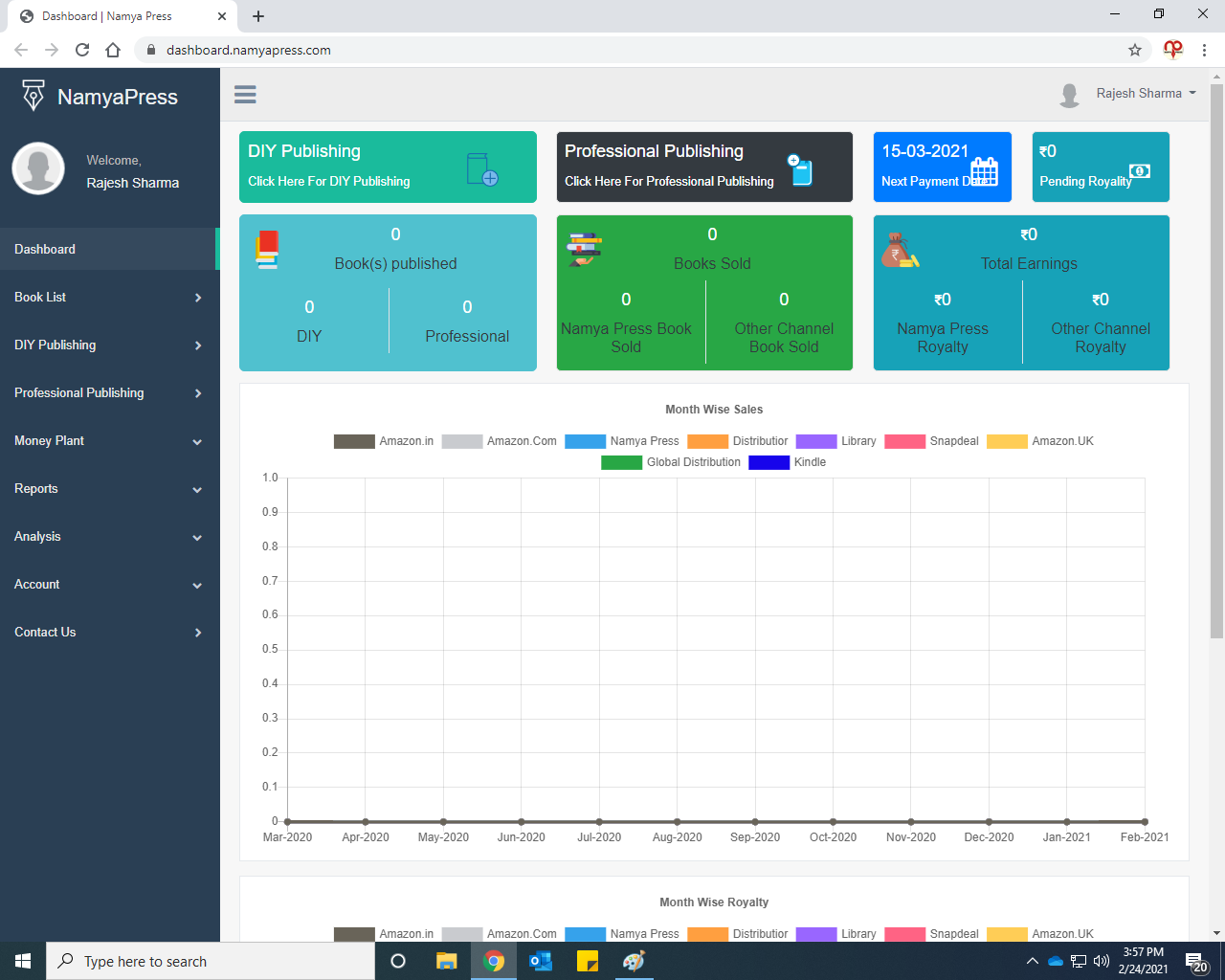 Complete your Royalty Profile
1. Fill your bank details if you have Indian bank account
2. if you don't have Indian bank account then please get filled PayPal id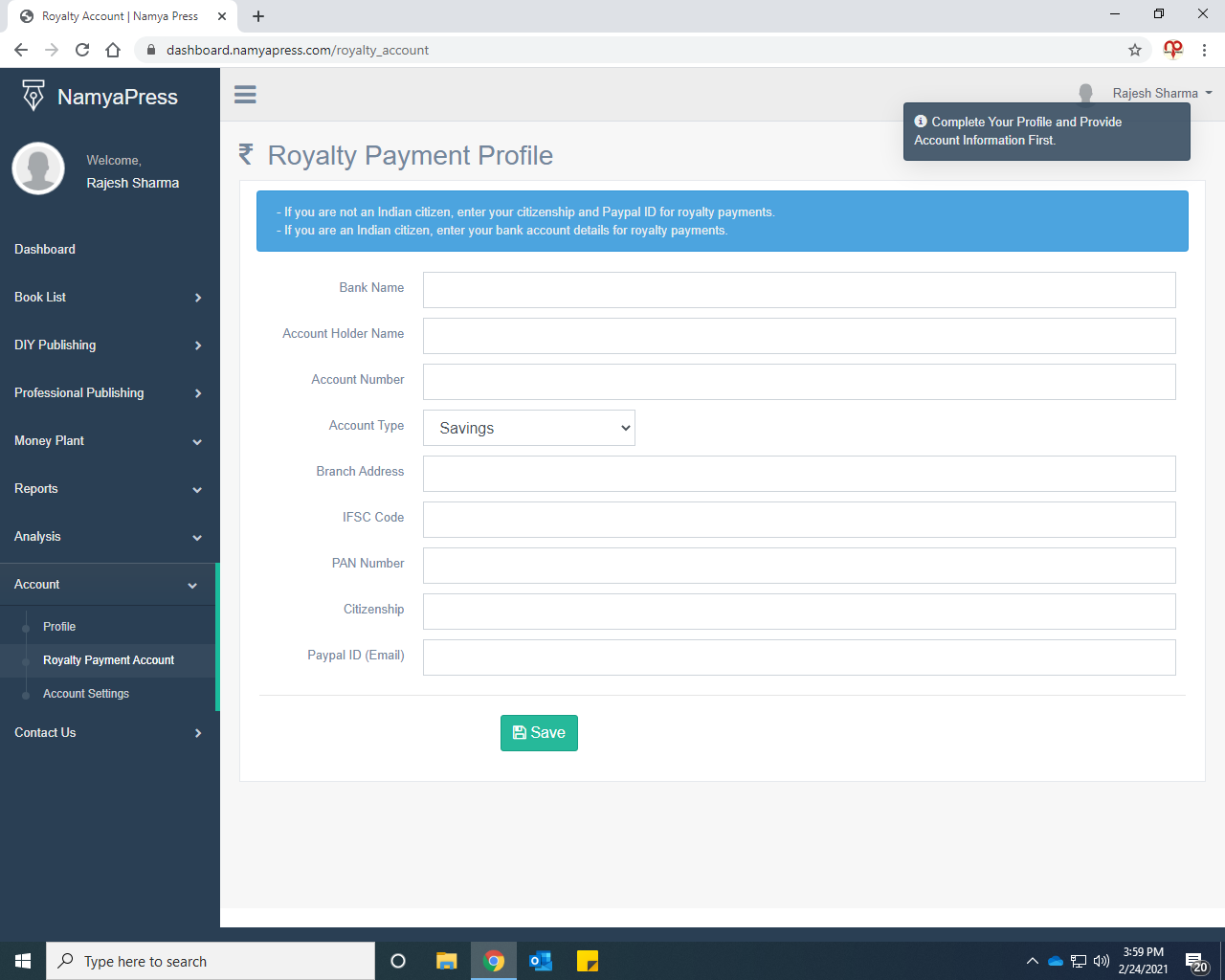 Start Publishing your Book
1. Select your prefer Binding 
2. Select your Book Size, for novels 
3. Select your language
4. Enter book title
5. Enter book sub title if any
6. few lines about books 
7. Select Category 
8. Upload Your designed books in word and PDF format 
9. upload your designed cover in PDF format
10. user MRP after calculation of your pages through royalty calculator - https://namyapress.com/royalty-calculator/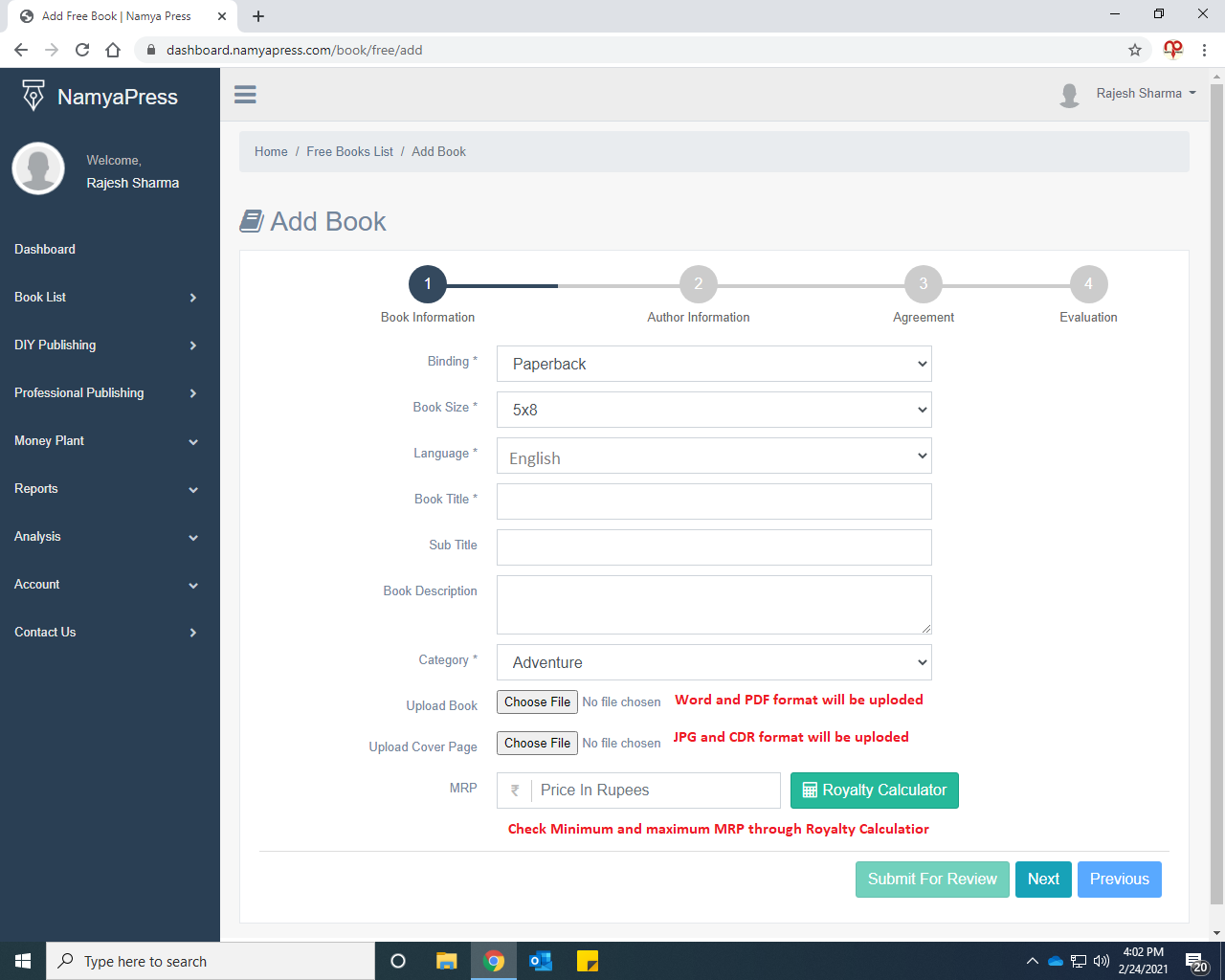 Evaluation
1. check your all details
2. if everything is fine then click on submit buttons 
3. you can see your book in book list. 4. wait for 7 to 10 working days for ISBN and Publishing.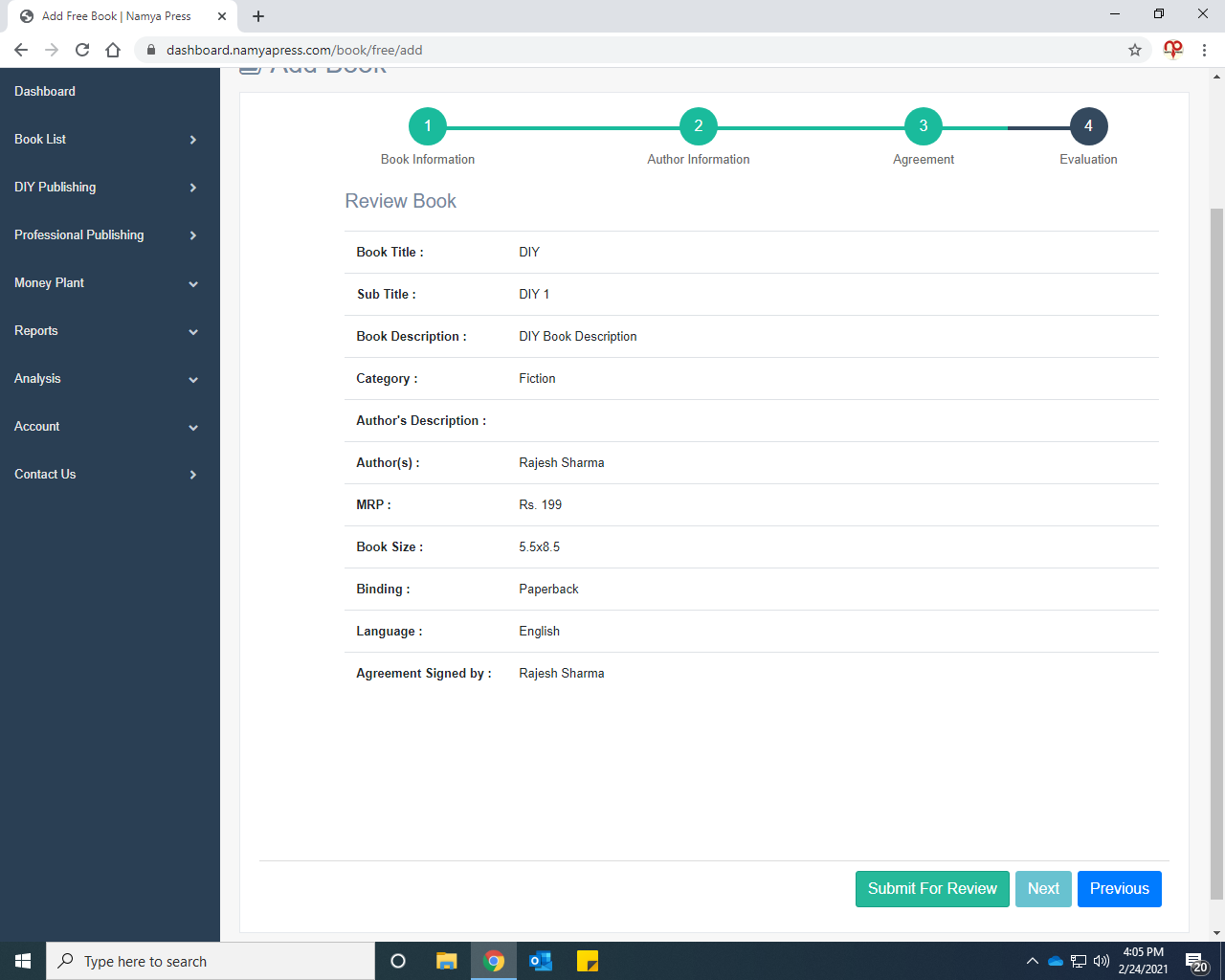 After Submitting Your books Details
1. click on book list and check the status of your book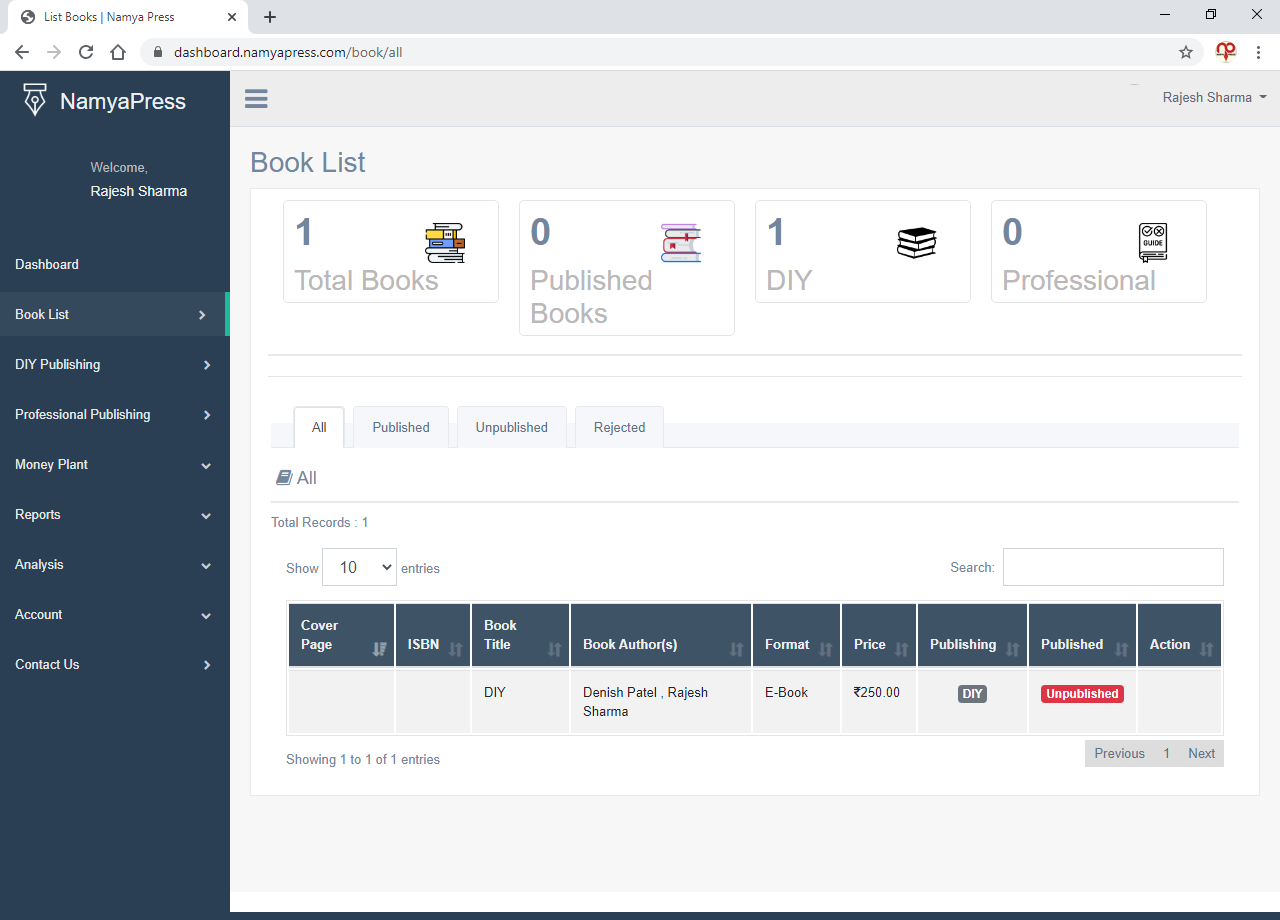 if Book Rejected
1. check DIY Publishing option  
2. check DIY remarks Option  
3. click on edit button
4. rectified rejection option and submit again.
5. wait for your book get published.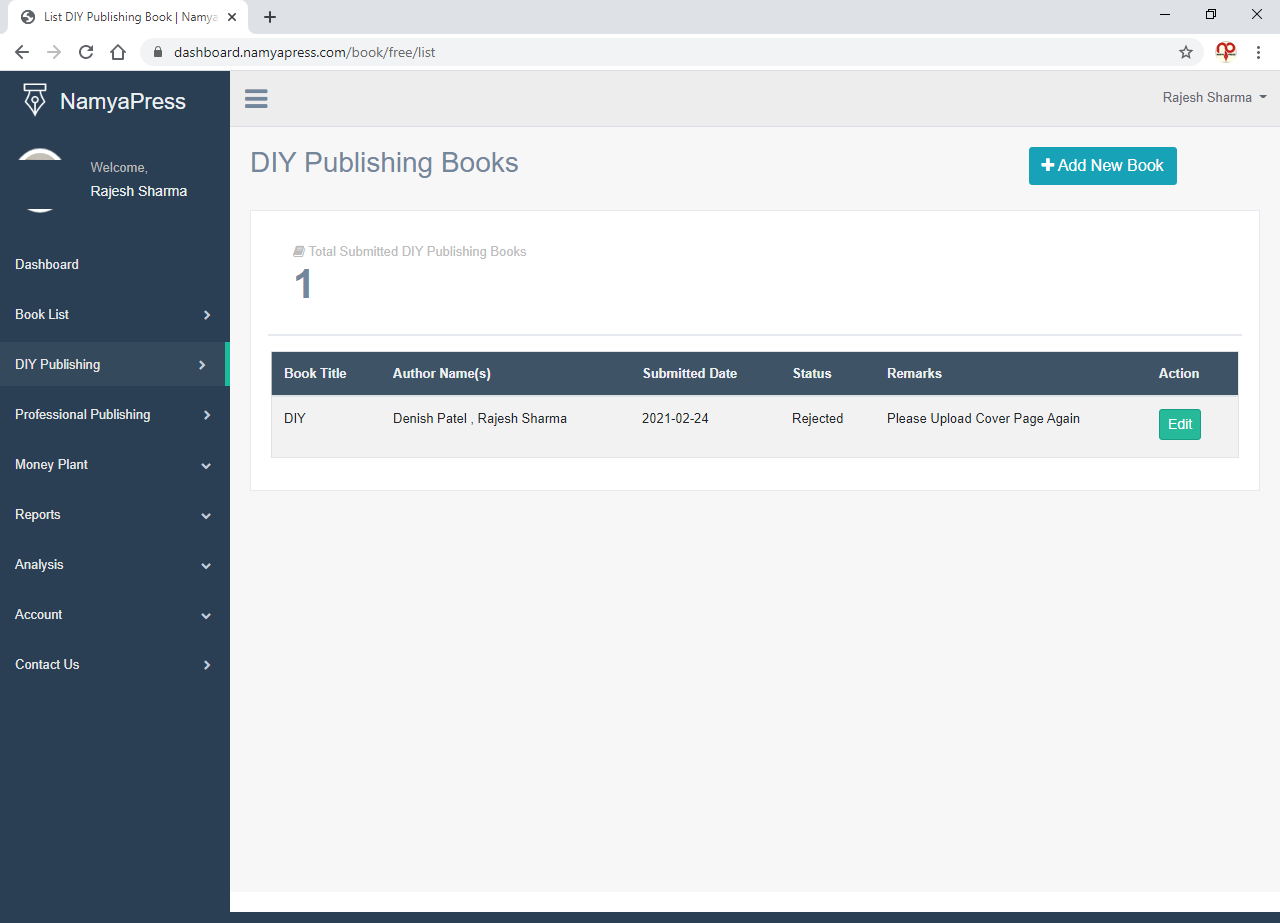 Book Published
1. Published book you can see on Book List 
2. Click on View button and check all links where is your book available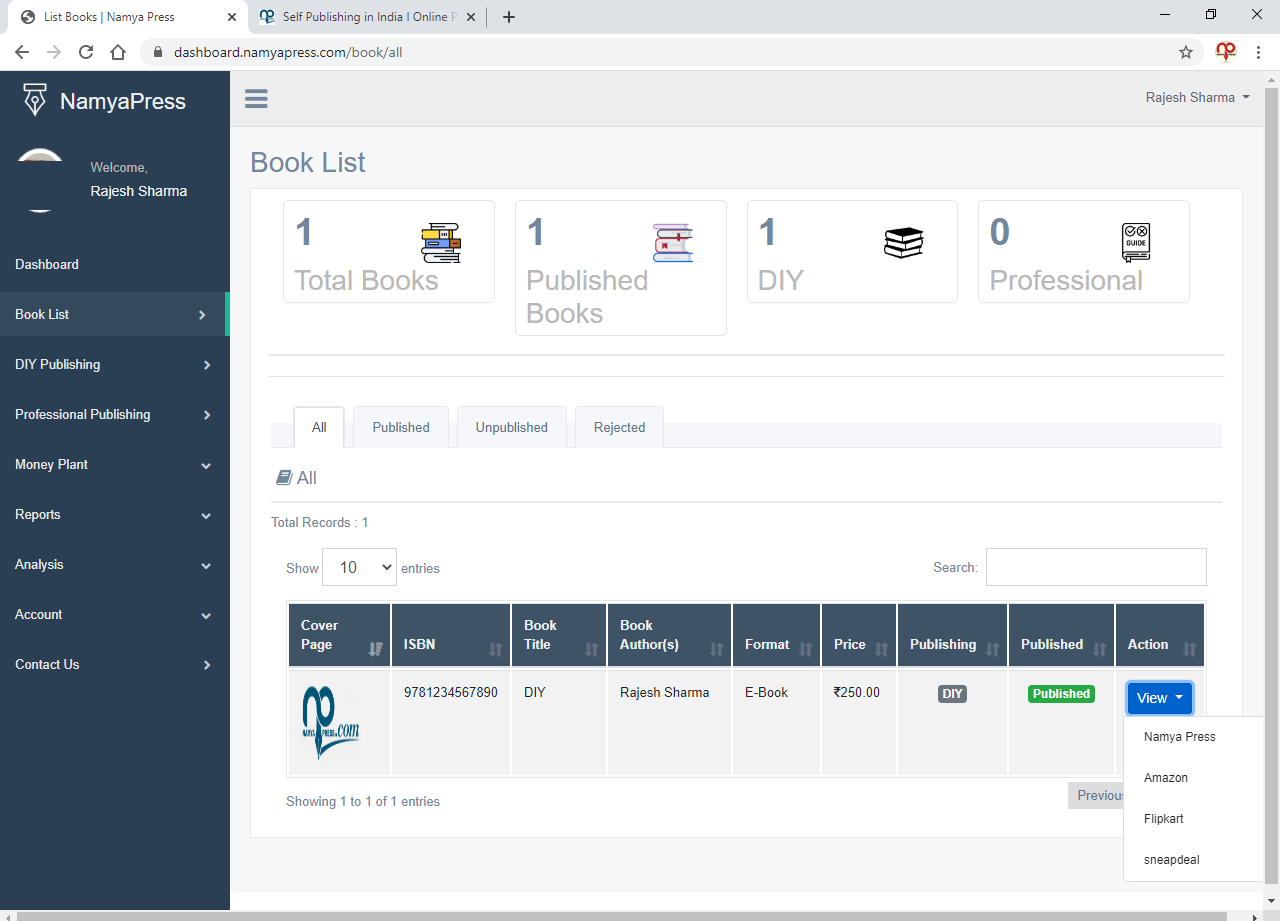 Money Plant Details
1. go to money plant button and enjoy your royalty
3. go to payment button and check when your payment transfer details.