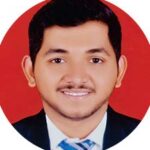 Mr. Pankaj Kishor Mahale has completed his Bachelor of Engineering in
Civil Engineering from Pillai HOC College of Engineering and Technology,
Mumbai University and his Diploma in Civil Engineering from Abhinav
Education Society's College of Engineering and Technology Polytechnic,
Maharashtra State Board of Technical Education. He is currently working for
L&T construction Building and Factories Division. He has filled two patents
under building material category having collaborated with Mahindra &
Mahindra Limited for one patent respectively and presented two research paper at NIT Rourkela IPDIMS Research Conference. He is a member of Indian Green Building Council and American Society of Civil Engineers. He has been actively involved in social service with Smiles Foundation NG0.
Books by Pankaj Kishor Mahale